WELCOME TO THE SLEEPY HOLLOW WIKI!
The
Sleepy Hollow Wiki
is a community that is dedicated to world of
Sleepy Hollow
.
We hope to build a comprehensive fan resource for all to enjoy.
If you are looking for pages that could use
some help
or have any questions about the Wiki, visit the admin,
NightLite
and leave a message on the wall to see what you can do to help.
Home to
560
articles
since February 19, 2011
EPISODES
FIRST EPISODE
LAST EPISODE

"Pilot"
Season One, Episode 1
(September 16, 2013)
"Freedom"
Season Four, Episode 13
(March 31, 2017)
After being resurrected and pulled two and a half centuries through time, Ichabod Crane finds himself in modern-day Sleepy Hollow, where he quickly realizes that evil has awoken with him. When Sheriff August Corbin is killed by the infamous Headless Horseman, Ichabod forms an unlikely bond with Detective Abbie Mills, a young cop who has her own childhood supernatural experiences. Together, the two embark on a mission to stop evil and uncover mysteries dating back to the founding of our country. Captain Frank Irving hesitates to believe Ichabod's tales of supernatural evil. But when Ichabod's former wife, Katrina Crane, provides clues about impending evil, they all begin to realize that this town is anything but sleepy.
Dreyfuss finally garners enough power to infiltrate the White House, and his group of minions grow strong enough to take action. Can Team Witness stop Dreyfuss in time?
POLL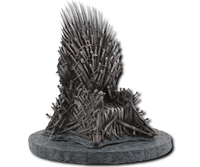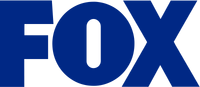 FEATURED MEDIA
VOTE
USER BLOGS

Refresh

Cstoczyn
•
I hate the new formats on the Wikis!! They're even worse than the upgrades we had here in DA Eclipse!! It's a lot more difficult to navigate, the text doesn't comprehend to the vids/pics, and they re…
See more >